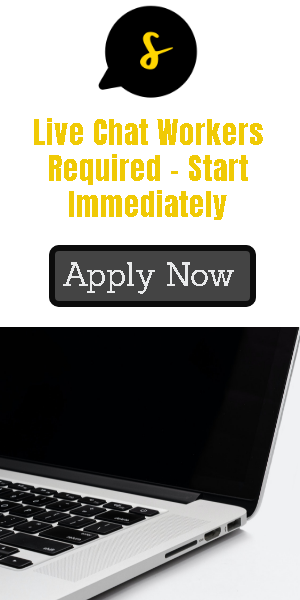 The Batman Who Laughs was one of the most dangerous enemies to lay waste to the DC Universe, but a Joker-infected Alfred accomplished more.

The Joker is one of the most dangerous and horrifying villains in all comics, and Batman is one of the most capable and skilled heroes. While the multiverse provided a merged version of the two as a near-unstoppable villain known as The Batman Who Laughs, he is nothing compared to what the evil hybrid of Joker and Alfred managed to accomplish.
When the Joker infected Batman with a toxin that slowly transformed the Dark Knight into the horrible Batman Who Laughs, it was a problem for every reality. The Batman Who Laughs very nearly destroyed the DC Multiverse, the perfect fusion of Bruce Wayne's methodical mind and combat skills combined with Joker's absurd sadism and lack of morality. The two put together made a near-perfect killing machine that on numerous occasions almost defeated the heroes of the DC Universe. The Batman Who Laughs was so dangerous that the primary universe Batman confirmed he would kill him despite his famous no-kill rule. However, despite the horror of The Batman Who Laughs, The Alfred Who Laughs managed to accomplish much more.
Related: The Mistake of Alfred Pennyworth's Death is Redeemed By One Story
Known as The Outsider, readers got to see the backstory of an evil version of Alfred Pennyworth back in Justice League #23.4 by Geoff Johns, Sterling Gates, and Szymon Kudranski. This story revealed that Alfred Pennyworth from Earth-3 was the one to kill Thomas Wayne Jr's parents with Thomas himself killing his younger brother Bruce. In the aftermath, Thomas became Owlman and sought to control all of Gotham City and everyone in it, a dark mirror of Batman's mission for control in the main universe. Alfred helped Thomas in every aspect of this, much like his main universe counterpart. However, one night saw Thomas and Alfred going out to avenge Dick Grayson who was murdered by the Joker. Unfortunately, Alfred is sprayed with Joker Toxin which turns his skin pale and makes him laugh at inappropriate times, a very similar origin shared with The Batman Who Laughs. When Owlman's planet comes under siege, Alfred flees to the main universe which is where readers got to see how truly dangerous an Alfred Who Laughs would have been.
Earth-3's Alfred Was Infected With Joker Toxin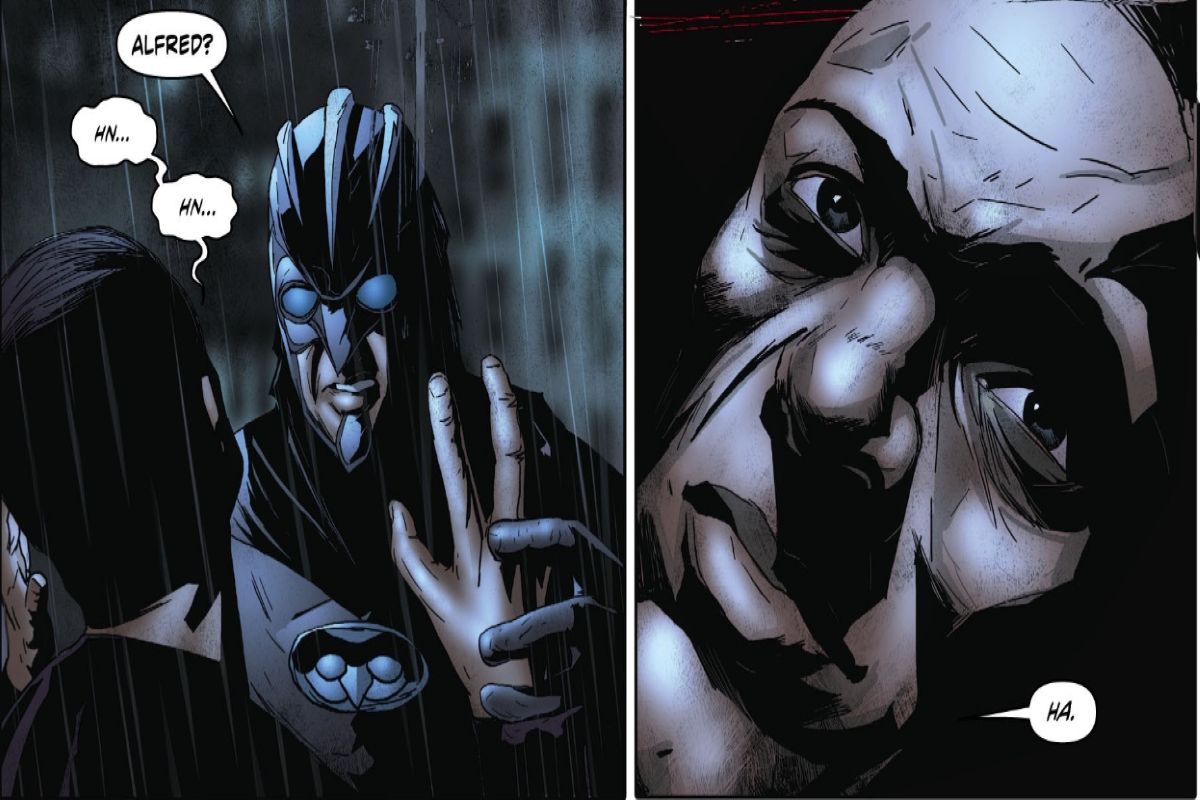 The evil version of Alfred immediately started working to bring the Crime Syndicate to DC's main universe so that he could save Thomas from whatever was attacking their home world. The Crime Syndicate was an evil Justice League, just as Owlman is an evil analog of Batman. This corrupted Alfred/Joker hybrid proved just how dangerous his skills truly are when used for evil. He spent a full year in hiding on Earth-Prime, simply observing the world to understand how it worked and how it was different from his own. Once he felt he had a suitable grasp on the rules of this new planet, he immediately created a Secret Society of Supervillains which he manipulated and used to gain what he needed to free Owlman. Alfred's attention to detail and skills for communication and planning allowed him to manipulate not just the villains of Earth-Prime, but also its heroes. He pitted everyone against each other until he was able to open a gate for the Crime Syndicate to invade.
The Batman Who Laughs was a threat to the multiverse, but he was stopped by the heroes of multiple realities. However, this evil version of Alfred Pennyworth successfully defeated the heroes of Earth-Prime, and he was only stopped due to the Legion of Doom rising up against him.
MORE: The Batman Who Laughs is Nowhere Near as Important as Bruce's True Opposite